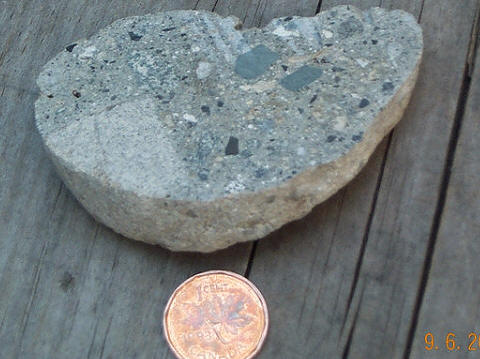 meteoritelabels.com photo
Photos of impact breccias produced by an asteroid impact in Canada
(Photos of impact breccias from drill cores)
Breccias from the Azuara Impact in Spain
Field Trip --- Azuara Impact in Spain
More Photos of Impact Breccias
Field Trip to Gardnos Impact in Norway
Impact Breccias --- Rochechouart Crater in France
The following photos are *possibly* impact material collected in east central Illinois and west central
Indiana.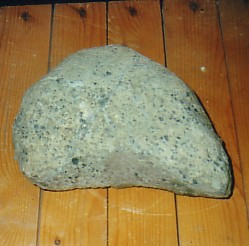 Fairly soft -- both light matrix and darker clasts are scratched by a penny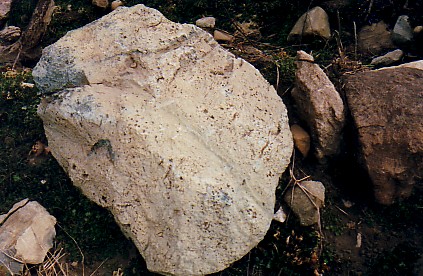 Similar appearing erratic near Fowler, Indiana.
Both resemble specimens from Sudbury,
but are not glassy.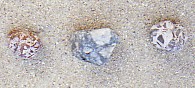 Middle specimen resembles a melt glass breccia -- the matrix is extremely fine grained -- just short of being 'glassy'.
Specimen on the right resembles the hydrothermal
'breach' from France.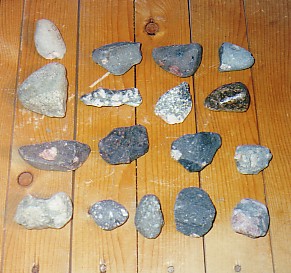 Front row, second from the left
resembles fall-back breccia (onaping) from
Sudbury.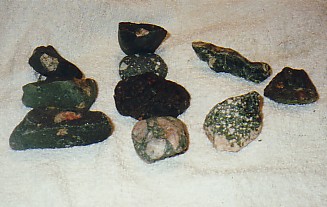 Sudbury Breccias?
The matrix does not have the
appearance of 'typical' tillite.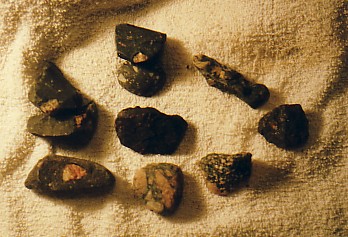 Several of these specimens were collected from the landscape rock near Covenant Hospital in Urbana.
Click on the photo for pictures of the Sudbury Breccia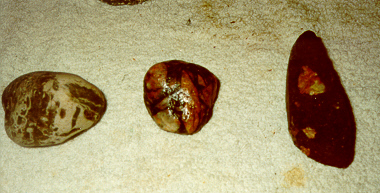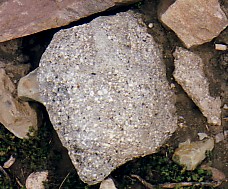 Erratic near Fowler, Indiana.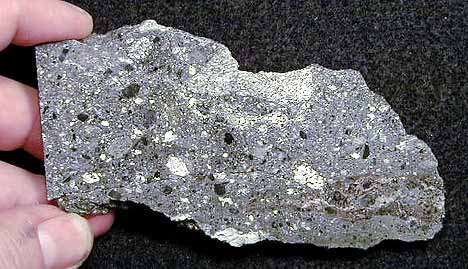 Impact breccia in Russia.
Click Photo for more pictures.